Zoho is the best customer relationship management software that you can ask for. It has over forty innovative applications that can automate everything from managing your brand's social media presence to creating a centralized contact management system for your business. You can also configure the chatbot to offer immediate assistance to your leads. These applications are designed to bring down operational overheads and to boost productivity.
In this Zoho CRM review, we will discuss how you can use this cloud-based suite to accelerate lead generation and conversion without expanding your team. So, if you run or manage a small or mid-sized business and wish to increase your sales volume then hang around. We'll provide you with deep insights into what makes Zoho the best customer relationship management software.
Why Zoho?
As you scale up your sales operations, you tend to outgrow your productivity and work management applications and software. At this point, you can do two things — use a one-stop solution like Zoho or juggle between multiple tools. If you choose Zoho, you can manage sales, keep track of customer response rate, automate repetitive customer management tasks, and nurture your best leads from a single dashboard.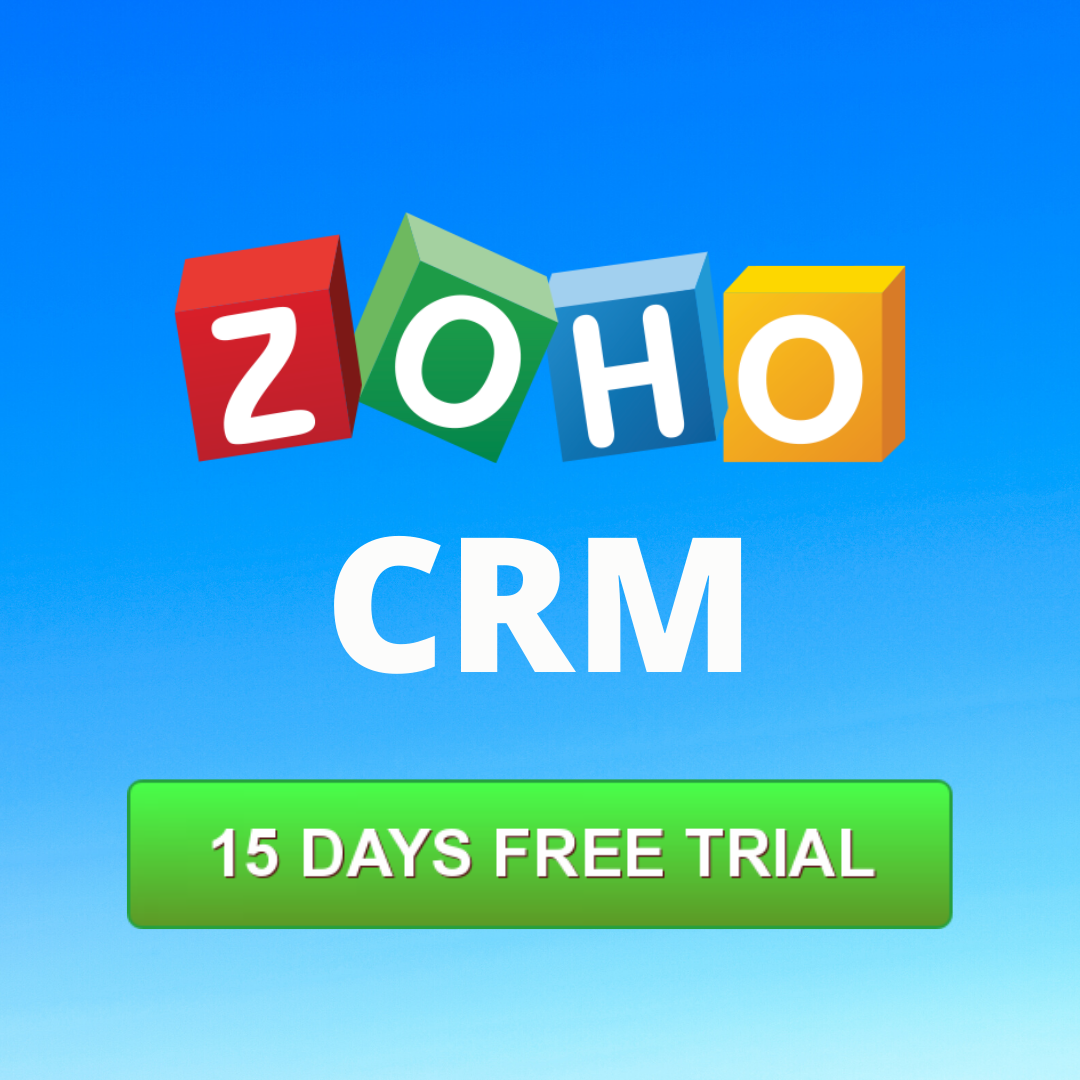 You can also use Zoho to manage your workflow and to measure customer satisfaction. Plus, it helps reduce your overall subscription costs and fortifies your organization against data leaks and security threats. We say this because by using Zoho you replace multiple tools with just one, which eliminates the security risks that come with using multiple third-party tools. Let us now move further with this Zoho review and explore some of its best features.
Manage Workflow
Managing your workflow becomes much more convenient when you have a clear plan of action and a platform to execute the same. As Zoho provides you with an intuitive CRM that gives you a snapshot of how things are faring, you can easily prioritize tasks and assign them to the right people.
If you still follow archaic techniques such as spreadsheets then you might as well ride the dragon to work, but if you think more clearly than you would see that your leads demand your immediate attention. Zoho facilitates this through innovative solutions such as Live Chat and Bigin.  

With hundreds of potential customers out there, responding to their queries can be challenging for teams of any size. Therefore, you need a CRM software that you can use to auto-respond to common queries through the Live Chat and streamline the more specific ones to your agents.
Automate Repetitive Tasks
You probably use a tool to identify your best leads, one more to send bulk emails, and yet another one to track the web behavior of your target audience. Now that's three different tools that you are making use of, which not only makes it expensive but also time-consuming as you'd have to gather data from the various platforms and then analyze it.
Instead, you could automate everything from ticket assignment to trigger-based actions using Zoho. You can reduce business overheads, increase efficiency, and boost productivity by automating such complex, repetitive, and time-intensive tasks. Also, you can have your sales force reaching out to the right potential customers before they turn their back on you. Now you know why we call it the best customer relationship management software.
Nurture Segment-wise Leads
You generate leads from various sources — social media, conferences, affiliates, etc. Accordingly, your leads may vary depending on their needs and affordability. Therefore, you need to have different approaches when it comes to nurturing the various lead segments.
For example, you may have presented a software product in a Trade Show to a bunch of business leaders. Now, these leads generated from the Trade Show are more likely to convert than the leads you may have collected through a random ad campaign on Facebook. So, you need to reach out to the two segments in a different manner. Moreover, since the target audience of the Trade Show was Business Leaders, they can afford your services and must be reached out in an appropriate manner.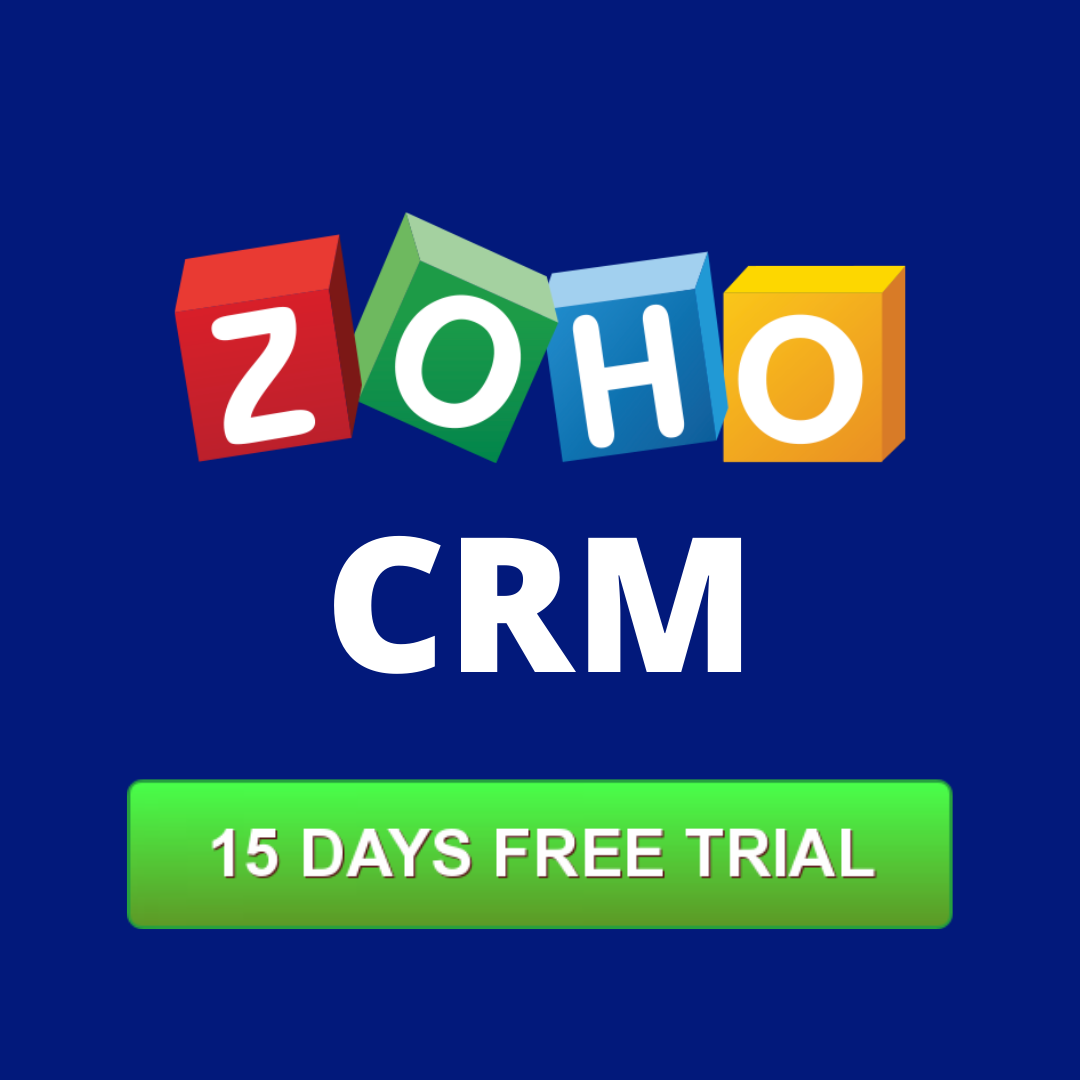 Nurturing multiple lead segments can be challenging for businesses of any size. Therefore, Zoho lets you set Triggers that allow you to do this automatically. You can set Triggers to define instant actions for different lead segments. As a result, you can prioritize your juiciest leads and improve conversions.
Manage Leads from multiple channels
Businesses rely on various social media channels to generate leads, which makes it challenging to manage social media presence. Even if you manage to get over that hurdle with the help of automatic social media posters, there's one more challenge involved — contact management. If you choose Zoho you don't have to bother about either of the two. You can do this straight from your Zoho CRM by using tools such as Social, Sales Inbox, and Contact Manager, which is a centralized contact storage tool.
Insights that help boost conversions
To be the best customer relationship management software, Team Zoho delivers tailormade solutions that help businesses overcome their biggest challenges such as conversion rate optimization. You can do this only when you keep track of how your sales funnels are performing. Therefore, Zoho provides some valuable insights such as click-through rate, scroll maps, and attention maps. These insights are made available through the PageSense tool, which lets you identify the top-performing elements of your sales funnel, and also the underdogs. You can then optimize them accordingly and measure them against your business goals.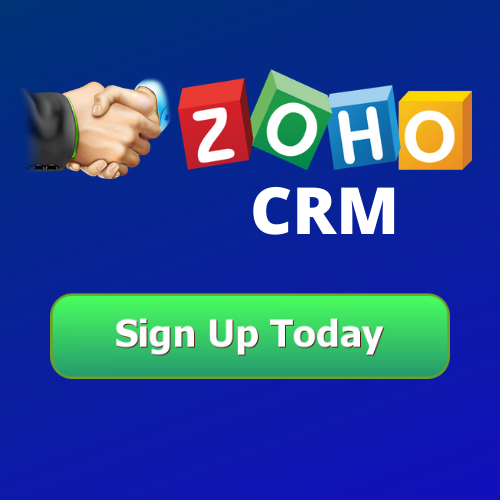 Zoho is the best customer relationship management software for pulling out sales-related data, creating reports and converting them into visually appealing charts. You can do this by choosing from Zoho's ready-to-use report templates or create your own. These templates allow you to create reports pertaining to the queries answered through live chat, individual performance reports of your team members, monthly revenues, campaign-wise profitability and more. You can then save these reports on the Zoho CRM and directly share them with others, without leaving the Zoho dashboard. This feature is a must-have for revenue-generating teams that frequently present data to the Management and to the Stakeholders.
Order Management
Managing orders is a critical part of customer relationship management, and therefore isolating it from the CRM makes no sense. Nevertheless, very few CRMs provide this feature and Zoho is one of them. With the Zoho Commerce application, Businesses can create their eCommerce store and manage orders straight from the CRM.  Zoho's order management tools enable users to accept orders, keep track of inventories, and even manage shipping through this CRM. You can also use this application to generate more sales through your existing customers and minimize cart abandonment. So, if you were using Shopify or WooCommerce for this, you no longer need to pay for yet another tool.

Zoho Pricing
Zoho offers five subscription plans that you can choose from. Out of the five, one is the Zoho free trial version that is free for up to 3 users. All the other four Zoho editions follow the per-user pricing model and offer a 15-Day free trial. Let us now explore each of the five plans, starting from the Zoho free trial.
Zoho Free Trial
The Zoho free trial is crafted to give you a feel of how this CRM works, but can also be useful for businesses that have very limited requirements. This free version lets you add up to 3 users and lets you use several sales automation features. Nevertheless, you miss out on most other features that are only available with the premium editions. Overall, the Zoho free trial edition is great for anyone wanting to get a feel of how this cloud-based software suite works.
Starter Plan
When you have a fourth user, then you need to switch from the Zoho Free trial to the Zoho Starter Plan, which comes with additional features. This plan lets you create basic web forms, and basic custom lists for up to fifty modules and allows several integrations. 
Data Storage – 20 MB

Monthly Data Backups – 1

Maximum No. of Records – 10,000

Slack Integration

Basic Workflows

Roles and Profiles

Social CRM
Standard Plan
The Standard Plan is ideal for those who wish to gain access to more advanced features such as custom reports and dashboards. Also, you can create up to five profiles and roles by subscribing to the Standard Plan. Other prominent features include tags and groups, complete access to web forms, and advanced workflow conversion.
All Features of the Starter Plan

Data Storage – 200 MB

Monthly Data Backups – 2 Backups

Maximum No. of Records – 100,000

Workflow Conversion

Email Insights
Professional Plan
The Professional plan is ideal for eCommerce businesses that wish to manage their sales and orders from a single dashboard. Usually, small and mid-sized eCommerce businesses would want to operate in this manner. Moreover, this plan also allows seamless integration with Google Ads and lets you receive real-time notifications through the Sales Signals application.
All Features of the Standard Plan

Data Storage – 5 GB

Monthly Data Backups – 2 Backups

Maximum No. of Records – 2.5 Million

Macros

Inventory Management

Google Ads Integration
Enterprise Plan
Businesses that require a conversational bot must choose the Enterprise plan, which comes with Zia, the conversational bot. Also, this plan lets you configure the autoresponder to keep your leads hooked and reduce cart abandonment. Moreover, you gain access to powerful Business Intelligence tools such as Target Meter and Comparator. You can even set conditional fields and encrypt customer data to ensure better security standards.
All Features of the Professional Plan

Data Storage – 10 GB

Monthly Data Backups – 2 Backups

Maximum No. of Records – 5 Million

Sales Inbox

Zia Voice

Auto Responder
Also Check Out Our Latest CRM Review Posts
Hubspot Review | The Best CRM Software 2020
Ontraport Review : The Best CRM Software For Your
Business
Conclusion
In this Zoho review, we have highlighted some of the most potent features and key benefits of using this CRM software. The Zoho platform lets you manage everything from generating leads to nurturing them through the various phases. Also, you gain access to useful insights into user behavior, which lets you formulate a strategic action plan. This works extremely well for businesses that run campaigns through multiple channels as they can pull out all the data and centralize the storage and management of contacts. In fact, Zoho is a feature-rich platform that's ideal for various business models such as eCommerce, affiliate marketing, digital marketing, small businesses, professionals and more. So, if you have been considering switching from your current CRM to one that gives you an edge over your competitors, then Zoho is your best bet.