Generally, complicated and long URLs are tough to recognize and impossible to be recalled easily. Long URLs, when shortened, are easy to share. The URL ( Uniform Resource Locator ) is minimized in such a way that users are directed to the respective webpage without much difficulty. The best URL shorteners help you manage the links well, track data or links that clicked on, etc. The social media services also improved as these shorteners come with useful features.
Here are top 10 Open Source URL shortener tools that will help you cut off URLs easily – 
Bitly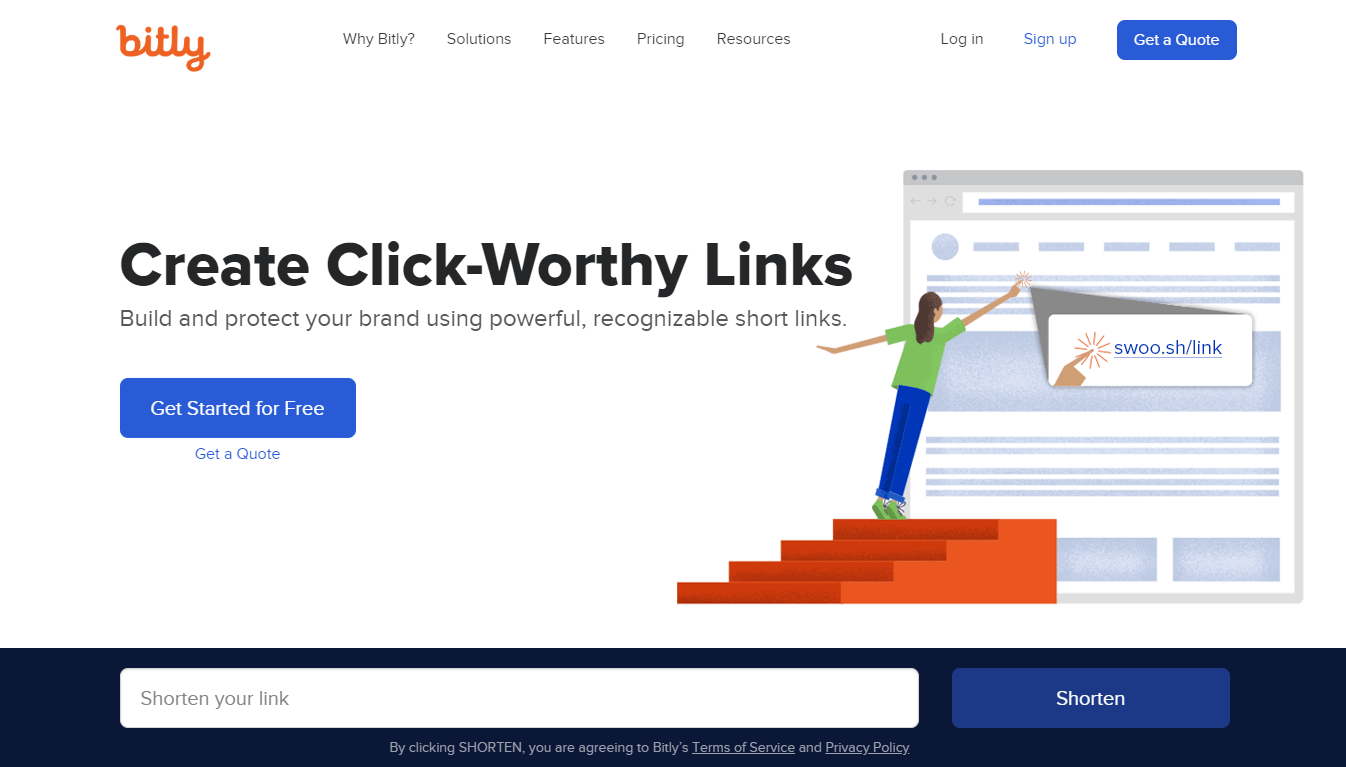 Bitly is a simple and powerful service online that helps you shorten the URLs. You can also share and save your favored links from multiple channels or from around the internet, including email, social media, and more. 
Copying and pasting URLs back in the day was the standard before Twitter decided to implement a posts cap of 140 characters, often called Tweets.
Considered as the world's largest URL shortener. Bitly cut off long URLs into shorter ones with a series of letters and numbers. Shortening of the URLs is today's necessity as several social media platforms, majority Twitter, have tight character count space. This tool helps to share the data and information more comfortably and faster across the internet. 
Features:
Shorten the links you share

Collect the user's Intelligence

Gather performance Insights

Track and analyze the individual links

Click context

Track the performance of the campaigns

Optimizing and enhancing your marketing efforts
Kutt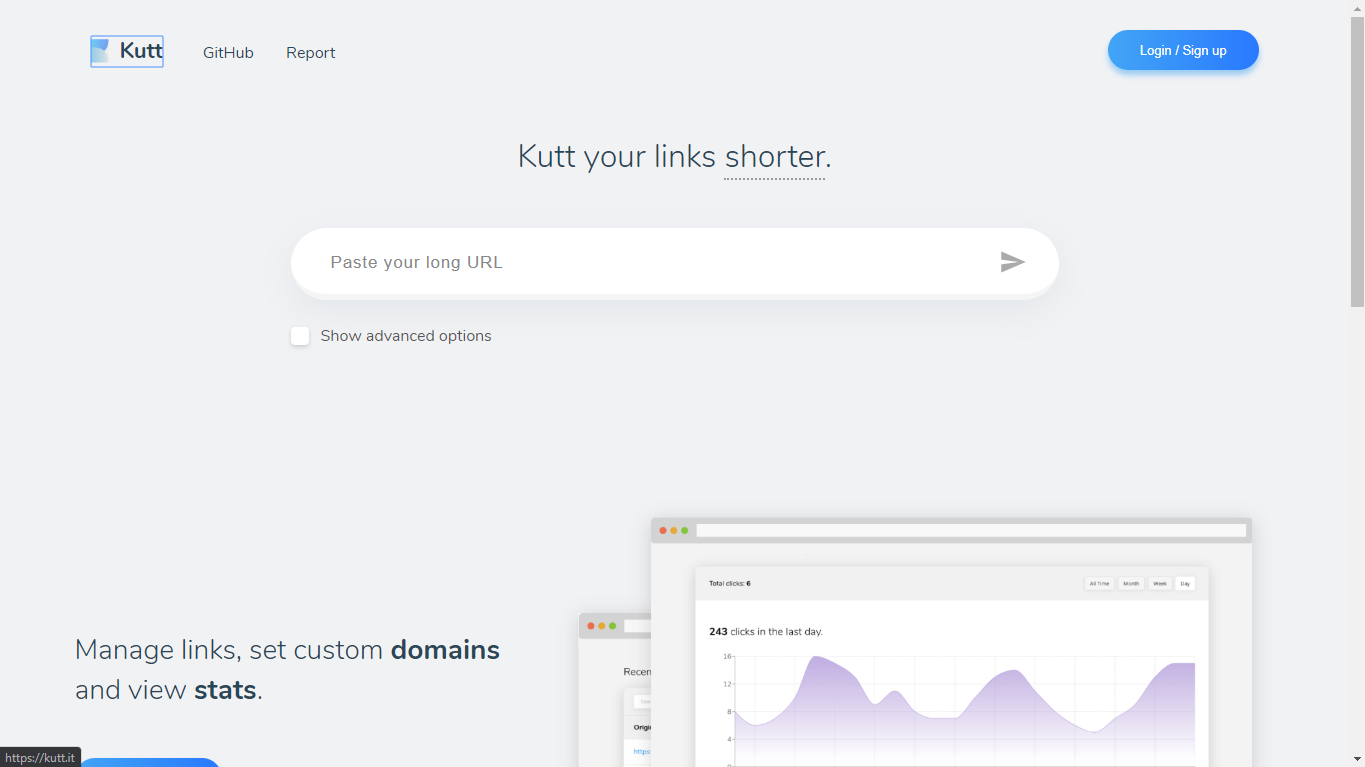 Kutt.it is a natural, pure, open-source, and free URL shortener with stats and domains. You can now generate smaller links with this modern and efficient URL shortener with so much ease.
Features:
You can set a separate password for shortened URLs

API 

Free, Secure, and open source

Efficient Link Management

Set custom domains

Use custom URLs

Separate private stats
Polr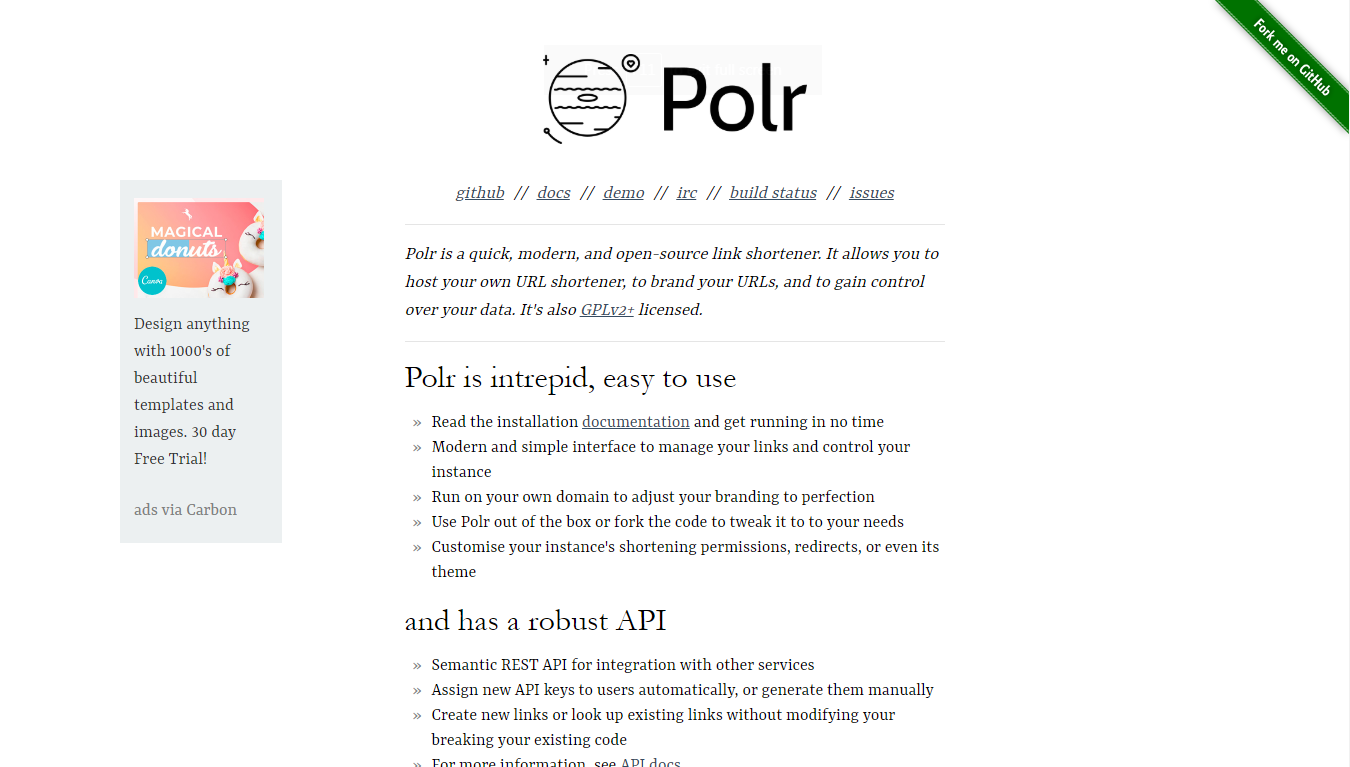 Polr is a very new, slick-looking open-source URL shortener accessible through both GitHub and the Polr Project website. Polr published in both PHP and Lumen, and its central database is MySQL.
You can control your data and take over straightforwardly branding your URL shortener. 
Features:
Very Robust API

Full brand control

Simple and easy to use

It is intrepid

Simple and modern User Interface

Customize URL redirects, permissions, and its theme

Minimalist feeling
Yourls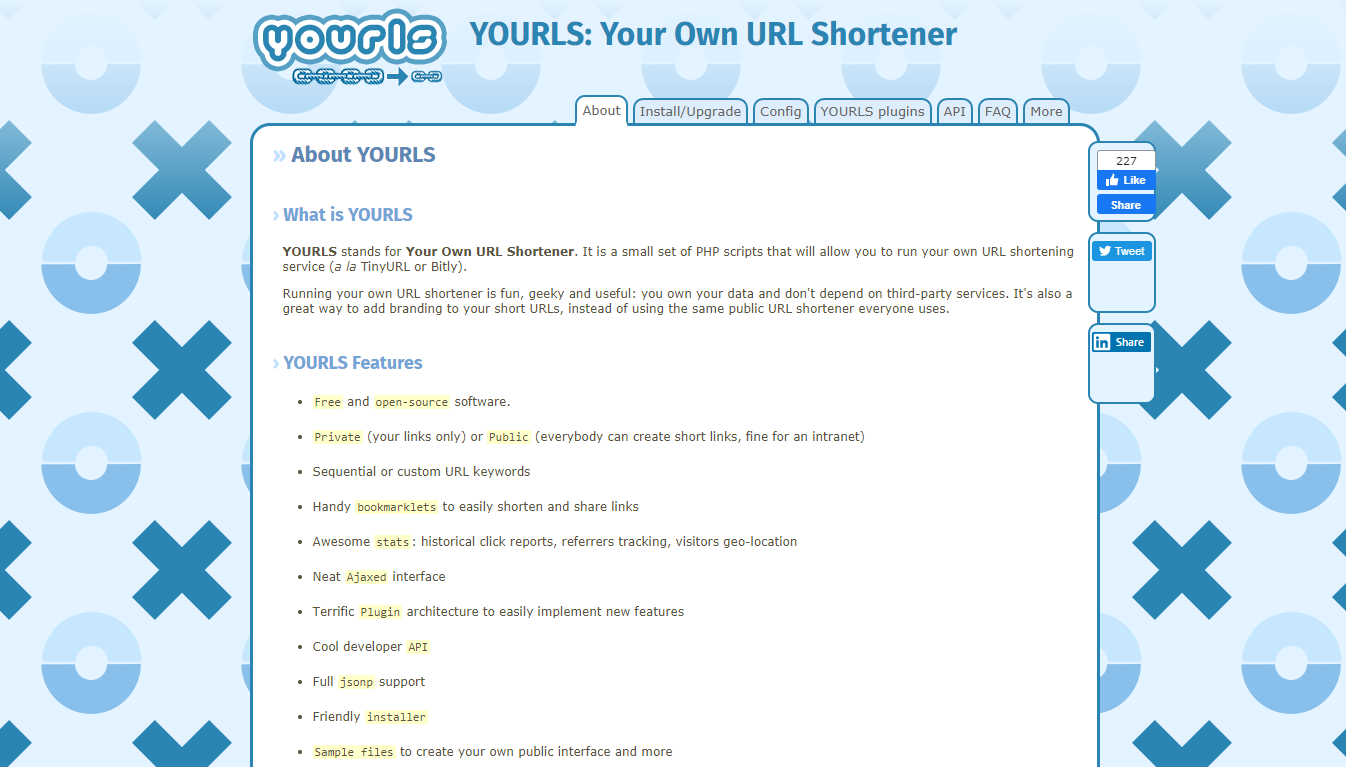 Yourls stands for "Your URL shortener."
Another open-source, free URL shortener that gives you full freedom to decide whether you wanted to keep your links public or private. You can completely control your data and is a perfect way to branding on your URLs. Also, you can customize your URLs accordingly. 
Features:
Purely open-source and free

Shorten your long URL directly from your web browser using bookmarklets

Very interactive and straightforward UI

Powerful API

Install and run on your very own server

Wide range of tracking tools available
Zws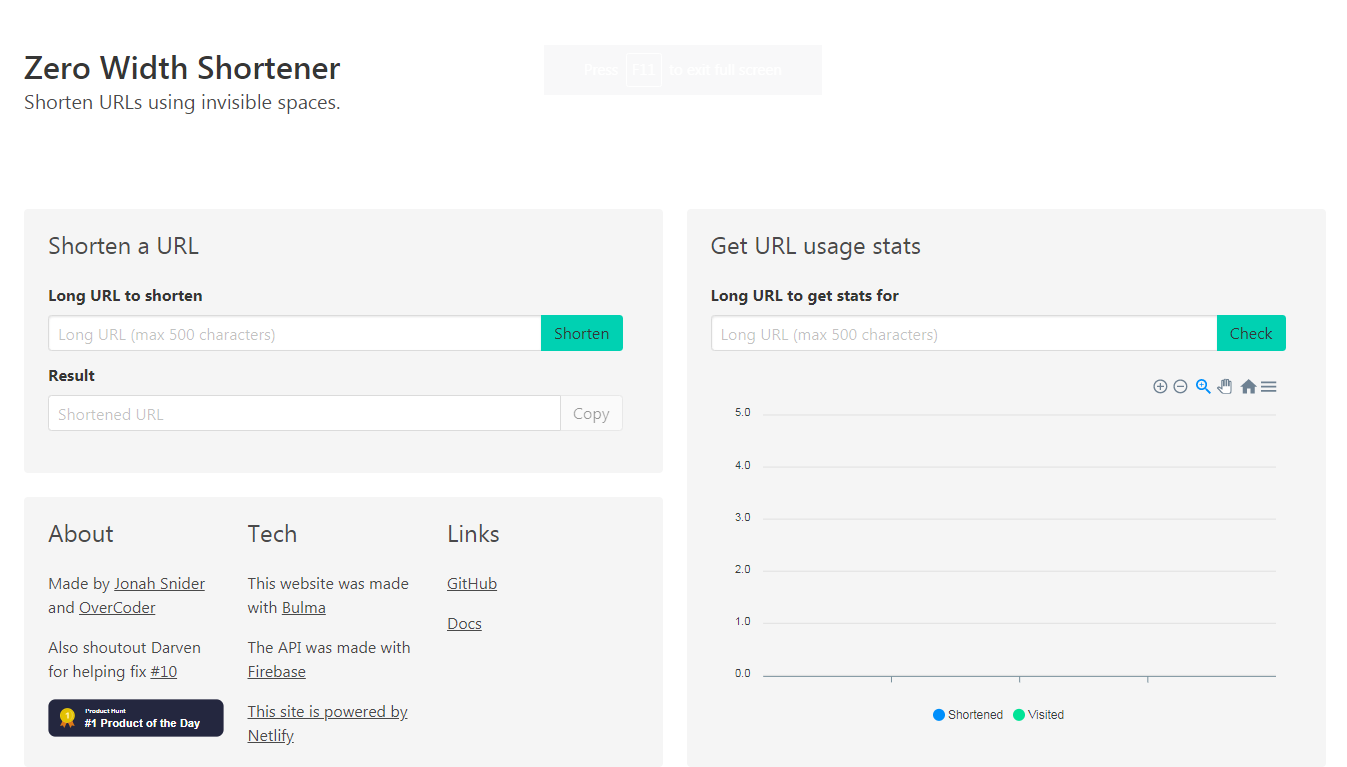 Zws stands for "Zero Width Shortener."
It is yet another mighty open source URL shortener that shortens and cuts URLs using spaces that contain zero width. 
Features:
Interesting Dashboard

Easy to use and understand

No technical knowledge required

Works easily

Very manageable and simple

Strong API

Fast results
Shlink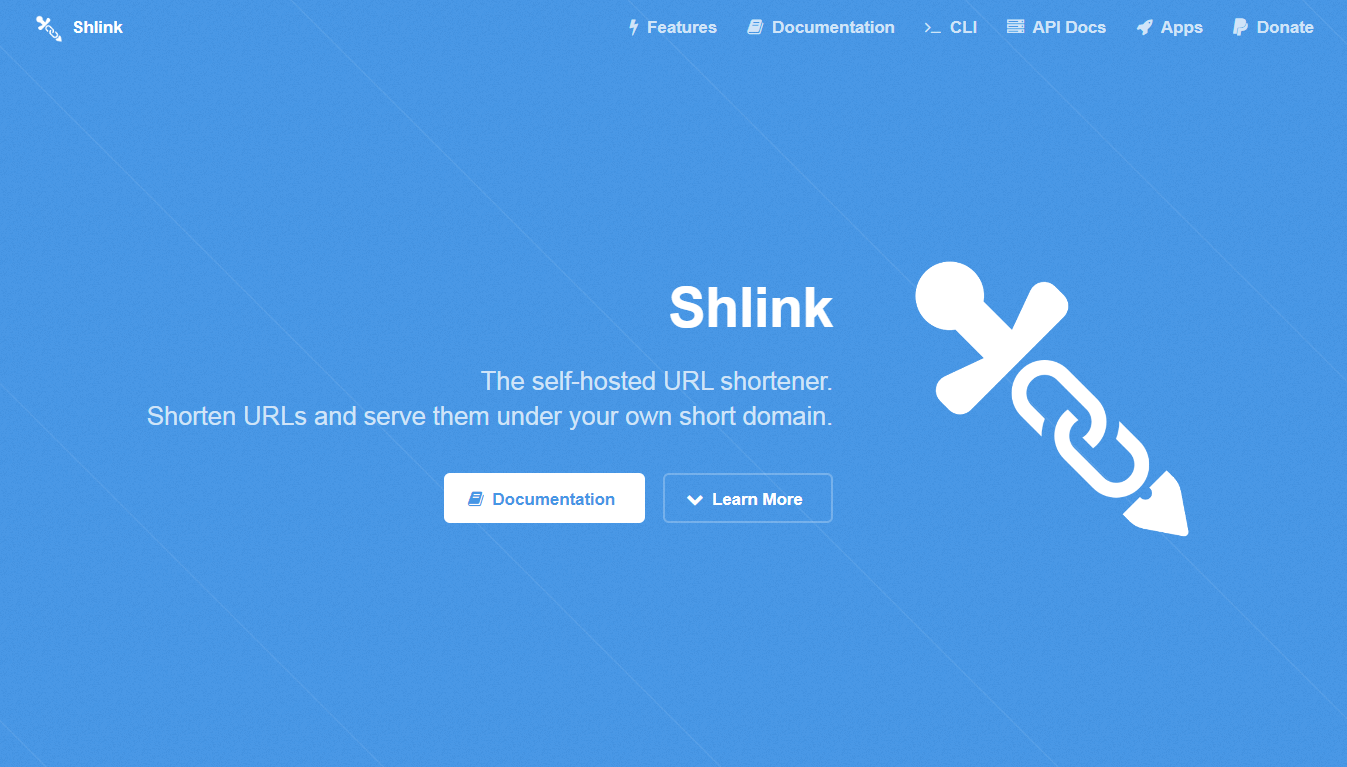 Shlink stands for a "short link."
Shlink is self-hosted and one of the premium URL shortener. 
It is considered as one the best tool to shorten URL and to control them under your domain. You can also analyze and track the visits as well as browse location and referrer as well. 
Features:
Detailed statistics of your URL visits, browser, and location

You can identify campaigns quickly by using your custom slug

Serves more than one domain

Right on the fly pointing the QR codes are generated

Use the official docker image to deploy shlink in container-based infrastructure.

You can track the emails as well

Single-request API endpoint to make Third-party tools use Shlink
Pygmy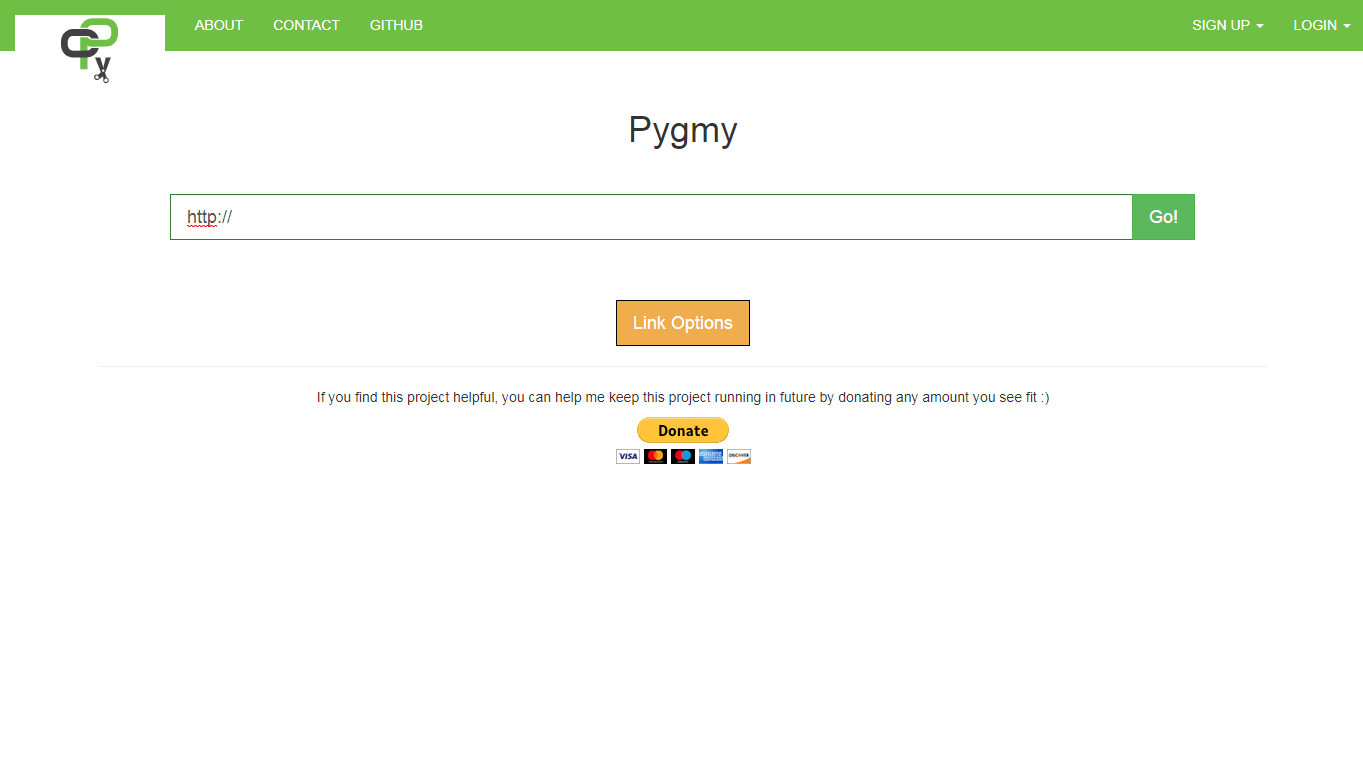 Pygmy is easy to use, feature-rich, open-source URL shortener. This tool's main aim is to make the URL short, making it easy for users to extend and deploy. 
Features:
User Sign up/log in

Auto expiry URL

Secret key protected URL

Custom URL

Get detailed link analytics

User dashboard
The architecture of this tool is very loosely and simply coupled, which makes the custom integrations process smooth and sleek. 
Urlhum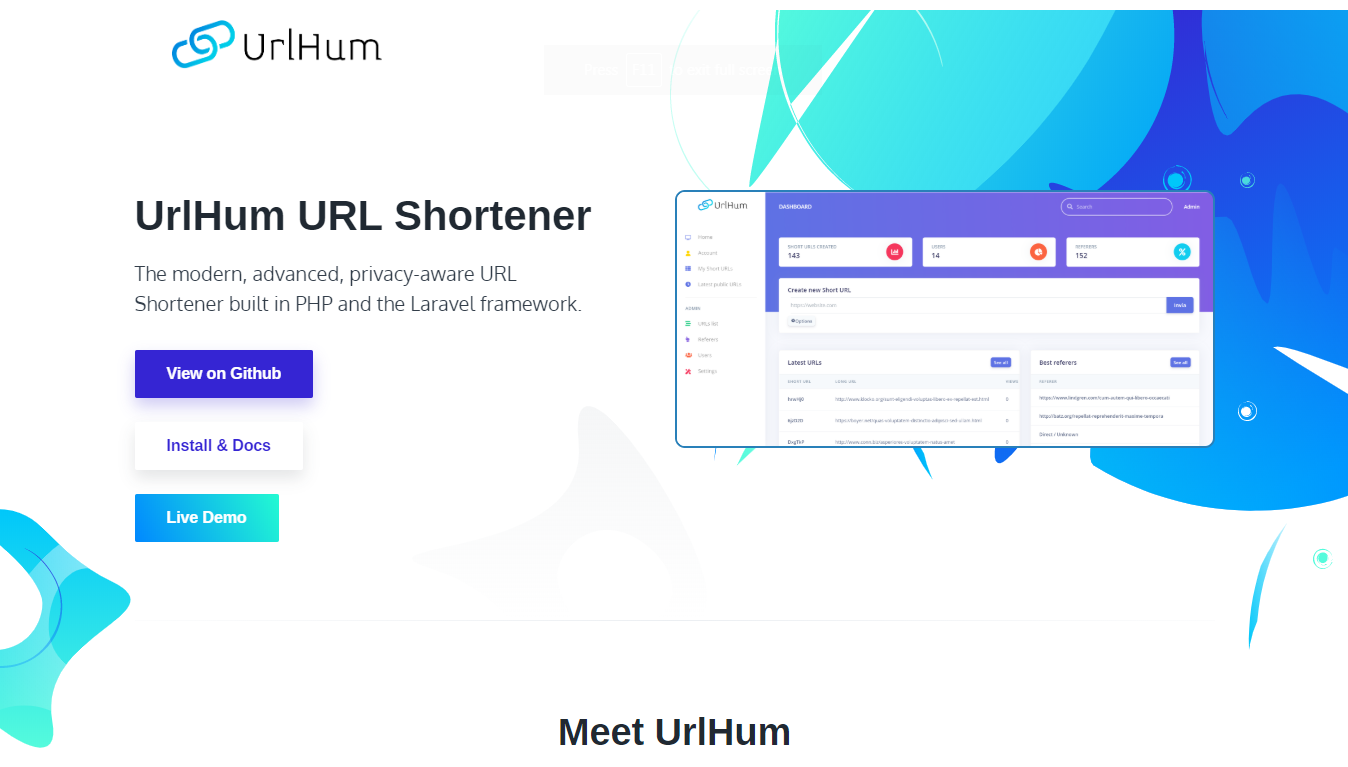 UrlHum derives from the combining of two words: URL, which stands for Uniform Resource Locator, and Hum, which is the world's smallest city. So UrlHum!
This tool is considered as the safest and the most advanced URL shortener. Built-in PHP and well known for its laravel framework, this tool is very easy to use. 
Features:
Open source and safe

Easy and simple to understand

Get detailed analytics – Real clicks, Referrers list, Real views
Cuttly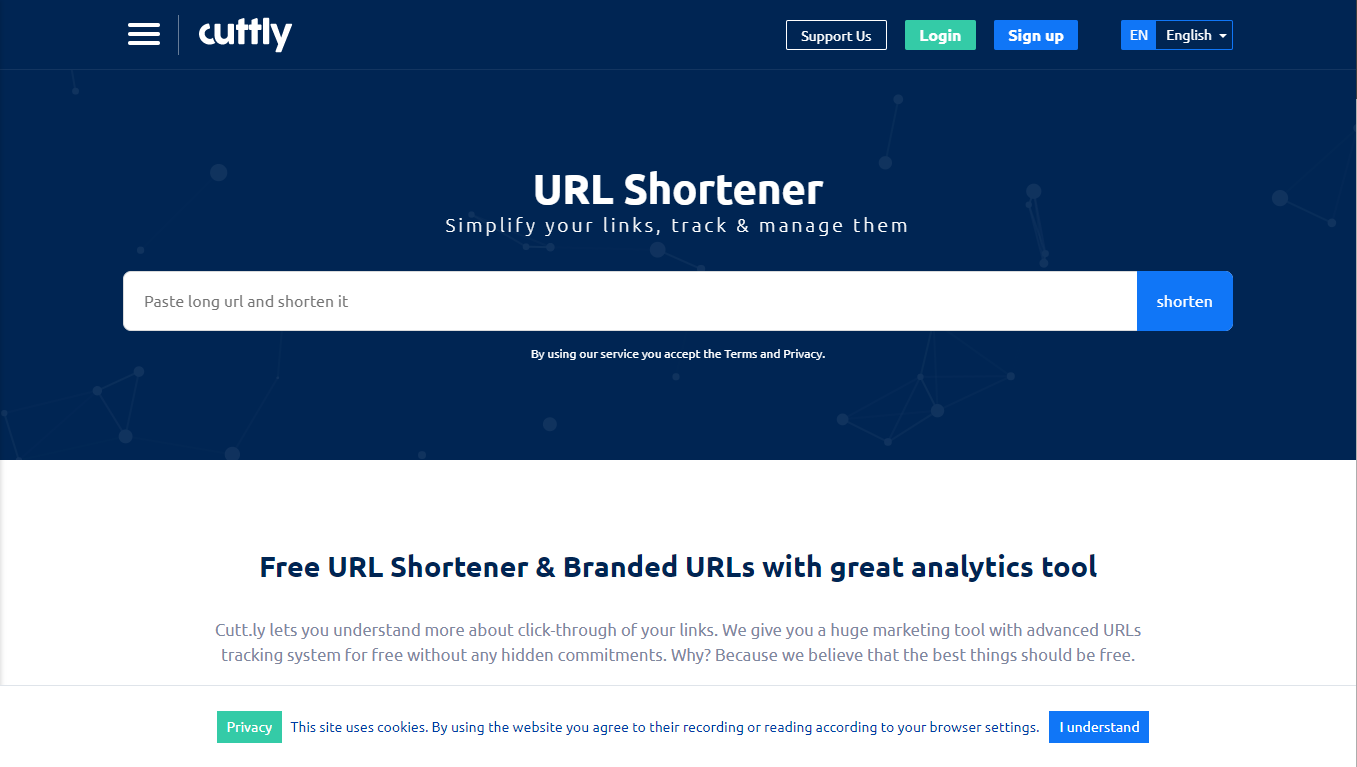 Cuttly is an free, modern URL shortener that helps you to configure your shortened URLs with unique domains, see your click rate statistics, and track your links.
Features:
Creating, securing, and removing the links and tracking them with detailed statistics.

Powerful API for creating, deleting, and getting URLs from anywhere.

Completely free and open source
Mnmlurl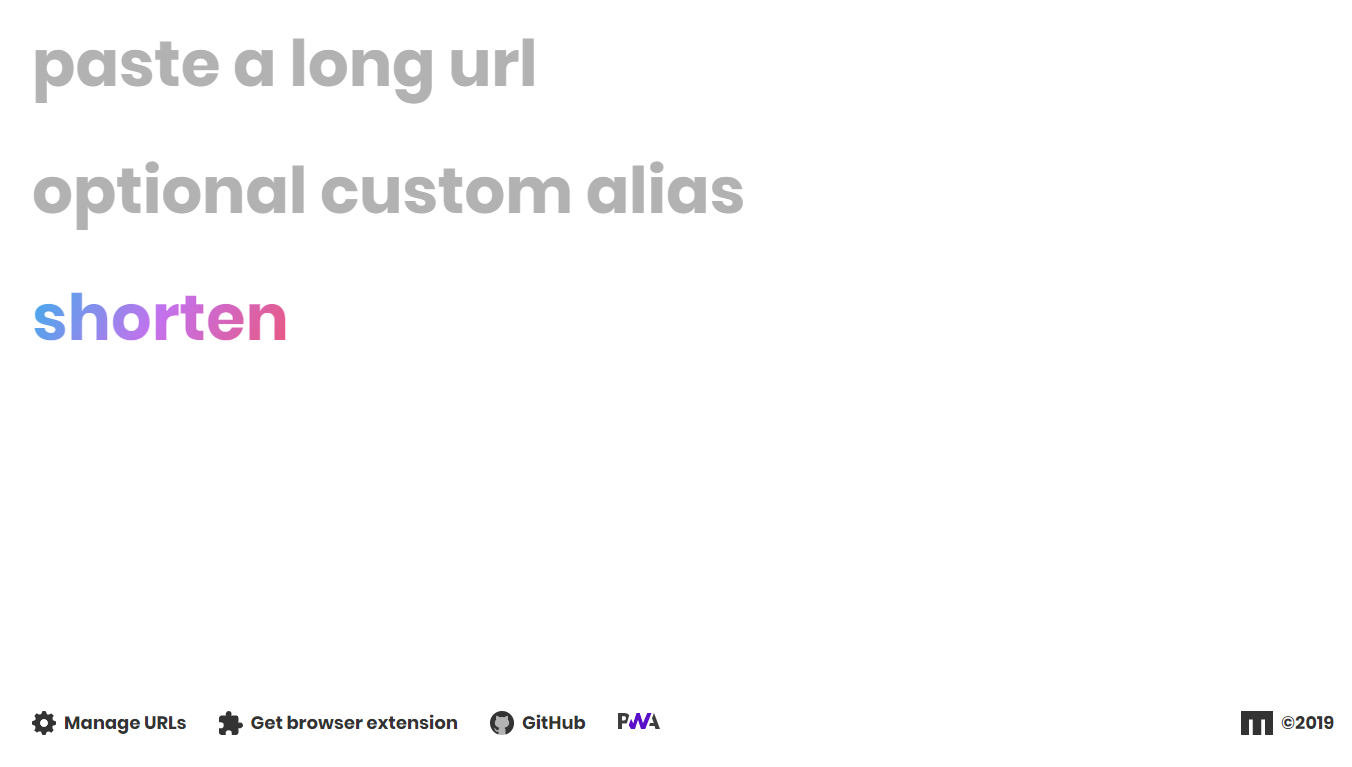 Minimal URL is a cutting-edge URL shortener with custom alias support.
Features:
Simple to use 

Very intuitive Dashboard

Zero Technical knowledge required

Very manageable and simple

Robust API
These were the top 10 URL shortener tools that you must try out today. URL shortener makes the links more manageable and compiles and tracks data from clicks. With URL shorteners you can just fit more links and content in less space. A tweet can describe and then link to a webpage in characters under 140, while a full URL may not even come with an explanation.
Moreover, in this digital era where everyone is using mobile phones, mobile internet, texting, it is easier and faster to text in a short URL than a long one. Usage of URL shortener makes the sharing of the web content more straightforward, simpler, and quicker. Shorter URLs are becoming more and more integral to that cause.